Free pickup & delivery service to your home
Convenient service available at anytime

Free personalized valet bag
Come home to clean clothes!
Save gas, time and finding a place to park by calling Imperial Cleaners to pick up and deliver your clothing and household linens.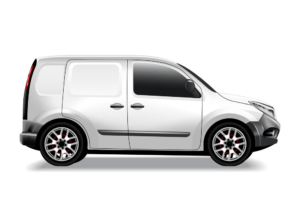 Not at home? Not a problem!
No need to be at home! Simply place your black valet bag out for your driver. Your driver will stop by on your delivery day in your area (twice a week) automatically. Should your needs not be weekly, you may call us, or schedule a pick-up on line when ever you need service. Remember…
Once a week or once a year, we are happy to have you as a customer.
Call or set up service on-line.
For your first order only, put your clothing out in any plastic bag for pick up. Leave it on the front porch, side porch, or wherever you have designated. The driver will pick up your order and leave you a welcome packet.
Our driver returns with your order, delivered in the place of your choice. Garage door codes may be given to our drivers for your return order. Please find an invoice attached for your records, along with your personalized valet bag for future use.

All accounts are billed to a credit card of your choice. Credit card information may be given over the phone at 972-743-2292 or on-line, using our secure server.
Apartments/Condos

Hotels

Restaurants

Hospitals/Nursing Homes

Churches/Schools

Uniforms